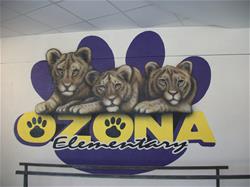 OES NEWS
CLOSING DATES
CCCCSD will remain closed through April 3, 2020. We will continue to serve our students through Home-Based Learning.
There will be no UIL Academic or Athletic events through May 4, 2020. UIL will keep us informed if practices or rehearsals can begin before that date as an acclimation period.

OMS assignments can be found in students Google Classroom.


FOOD SERVICES
CCCCSD will be providing meals to all CCCCSD students free of charge beginning Monday, March 23. Meals can be picked up at the South Entrance of the OES Campus between 11:30 – 12:30 Monday through Friday.
This is a drive through pick up so as to limit contact with staff and parents.
CONTACT US
If you need to contact any of the campuses, the CCCCSD Administration Office will be open for TELEPHONE CALLS ONLY, March 18-27, 2020 at 392-5501 ext. 0. We will have someone taking calls from 10:00 am to 2:00 pm. If you leave a message after hours we will return your call.
OES Breakfast information-
Breakfast is free for all OES students
Pre-k 8:00- 8:30 am


Dismissal Times:
Pre-k @2:45pm
Kinder & 1st @ 3:00 pm
2nd, 3rd, 4th & 5th @ 3:15pm