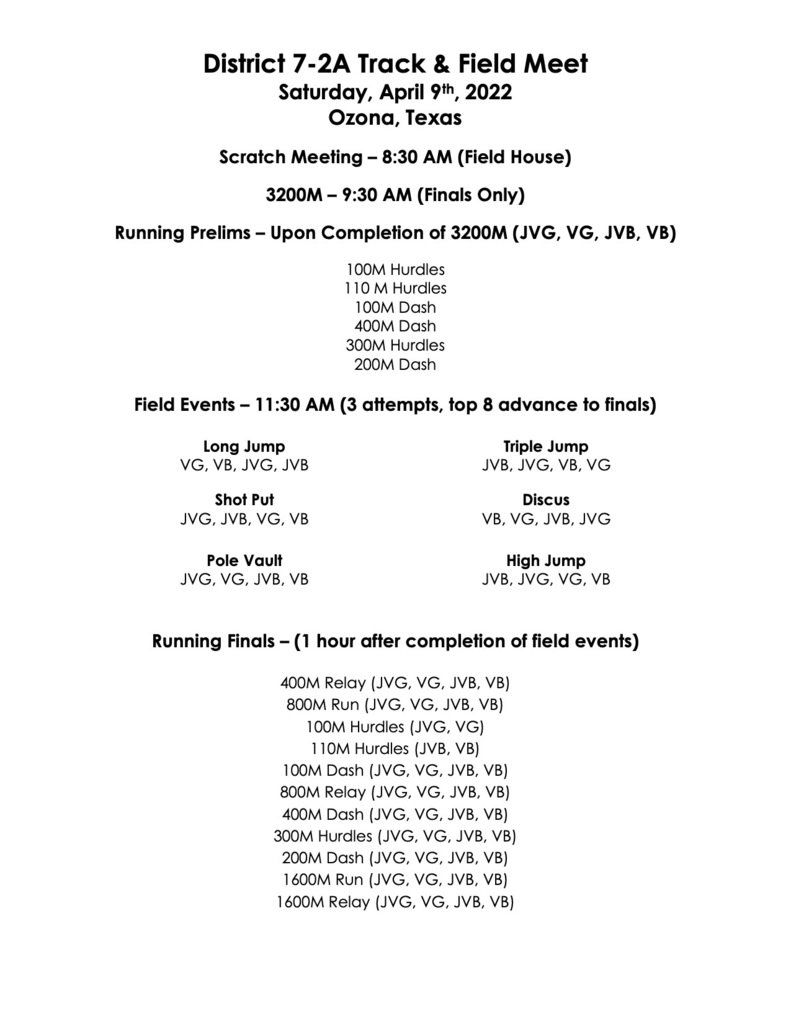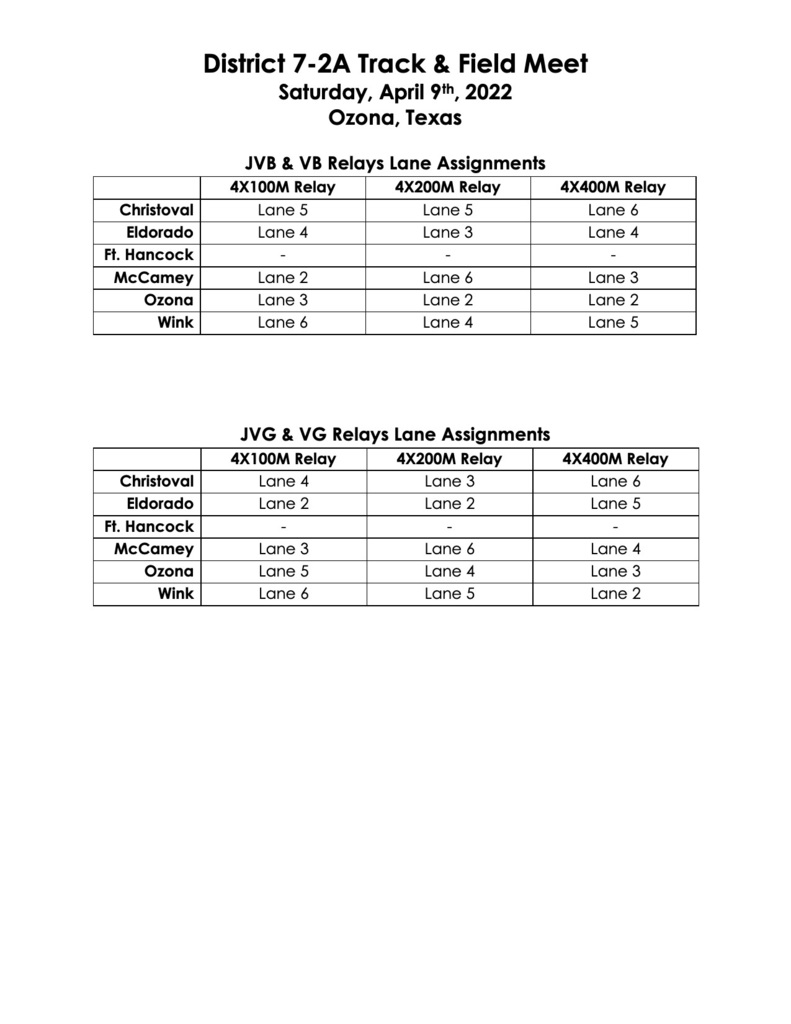 Click on the images for today's Schedule of Events at Ozona HS Relays. QR code is for live results at the meet.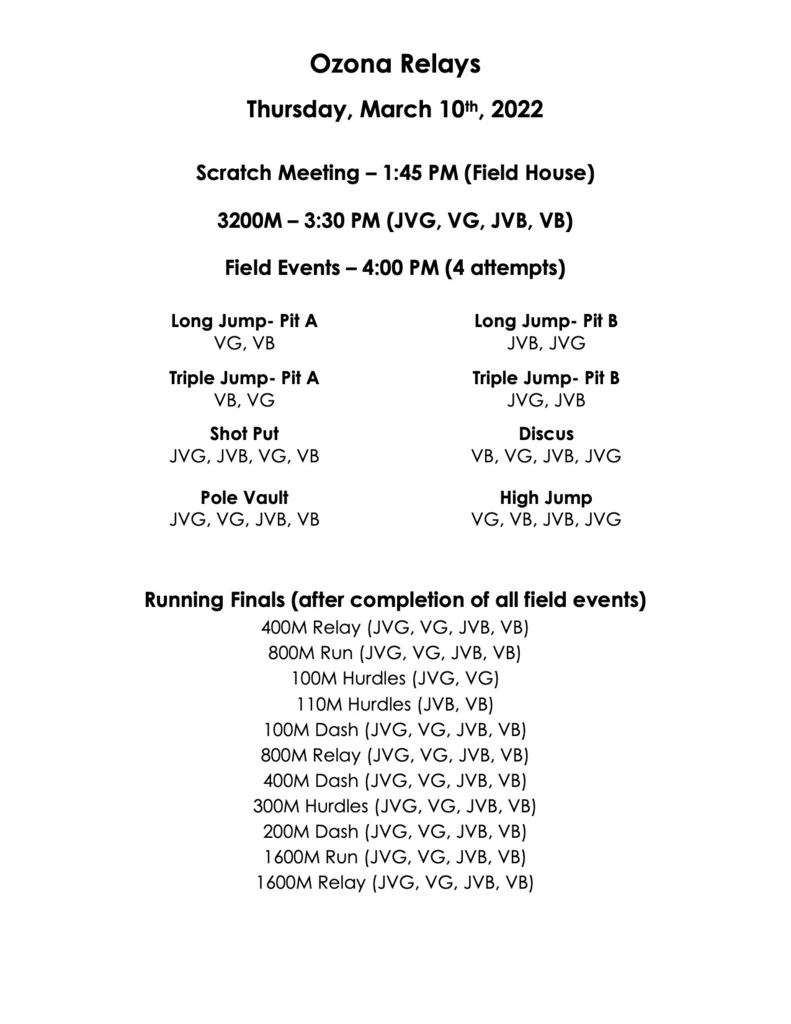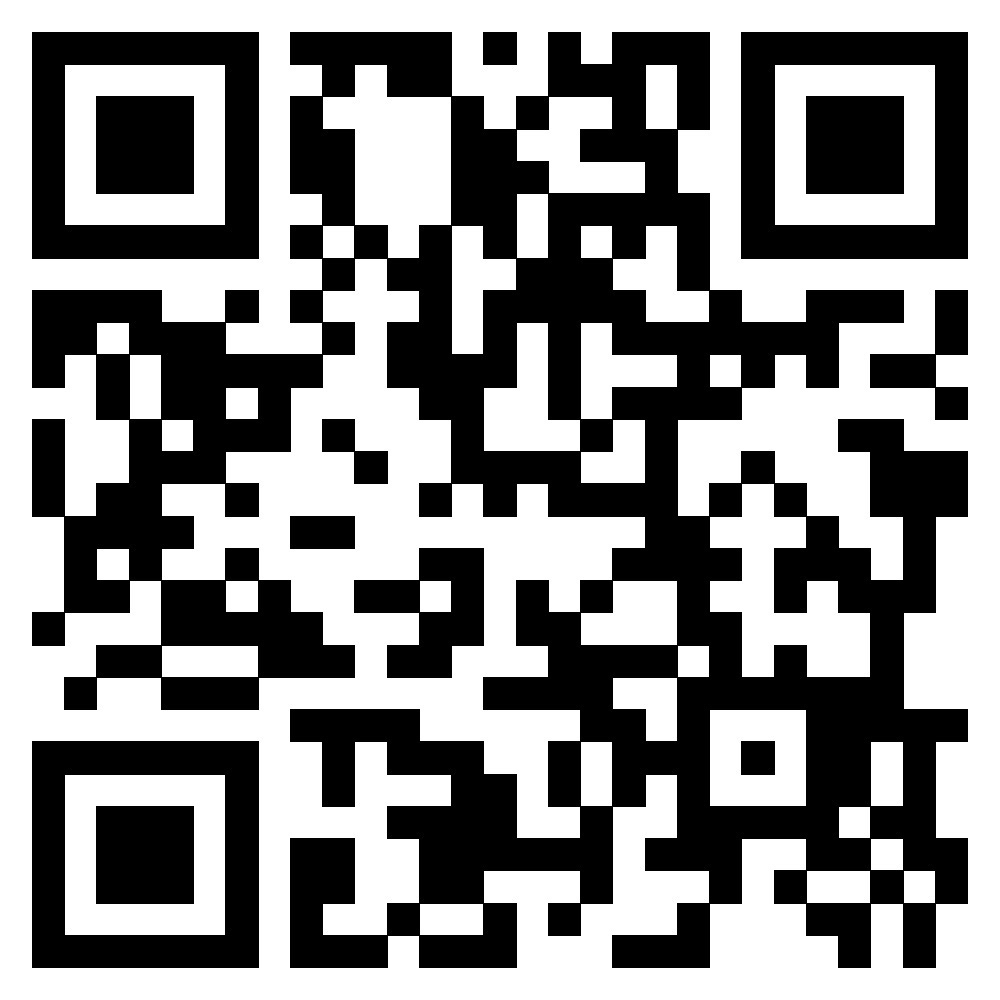 Scan the QR code to see Track Mate Result at Today's Ozona JH Track Meet. Real time results.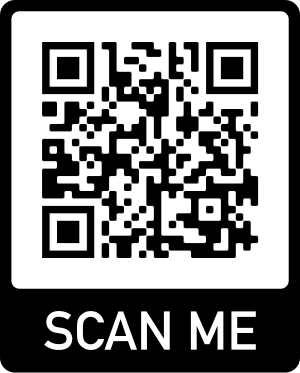 Today's Schedule of Events for JH Track Meet. Meet begins at 3:50. Come and and cheer our Lions and Lady Lions.

Today's Reagan County HS Track Meet Schedule of Events starting at 330pm.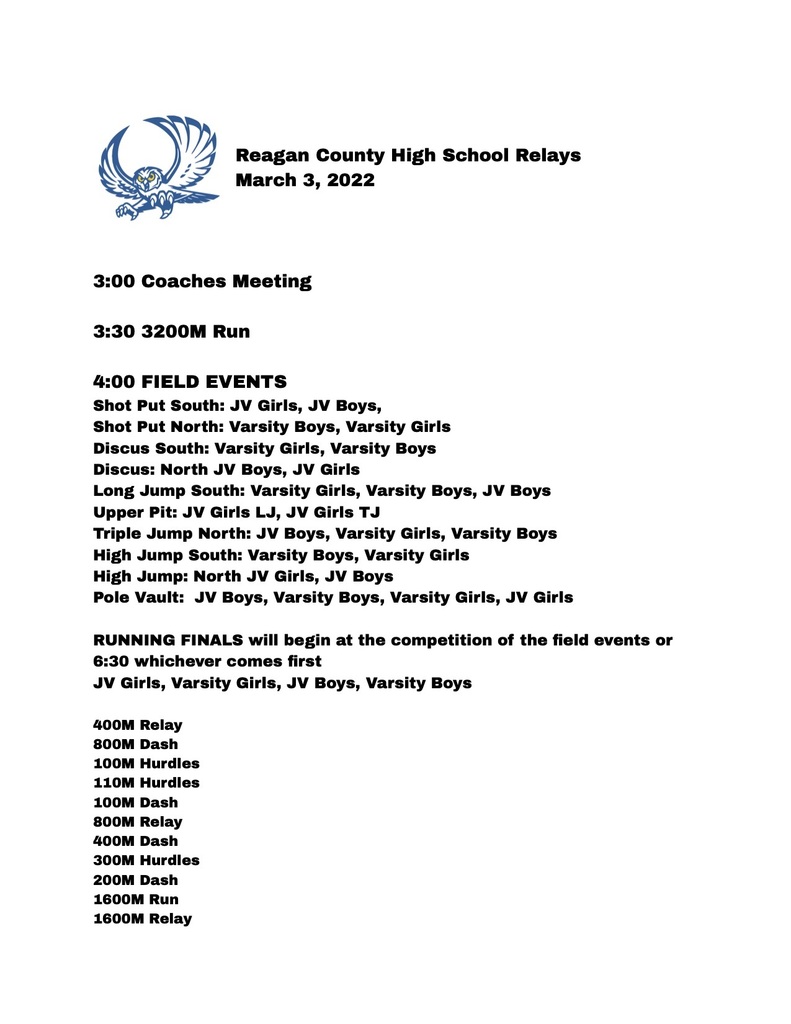 Dry Devils River Wooden Classic Baseball Tournament in Sonora March 3-5th.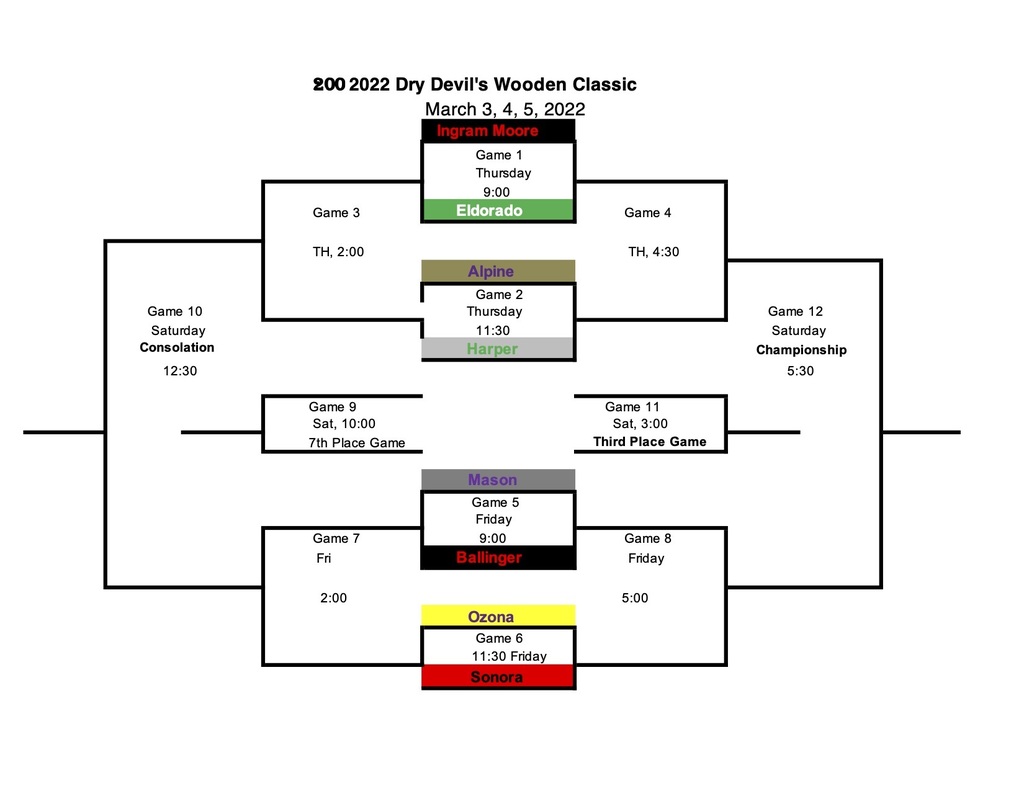 Reagan County MS Track Meet Schedule of Events for today's track meet. Events start at 4pm.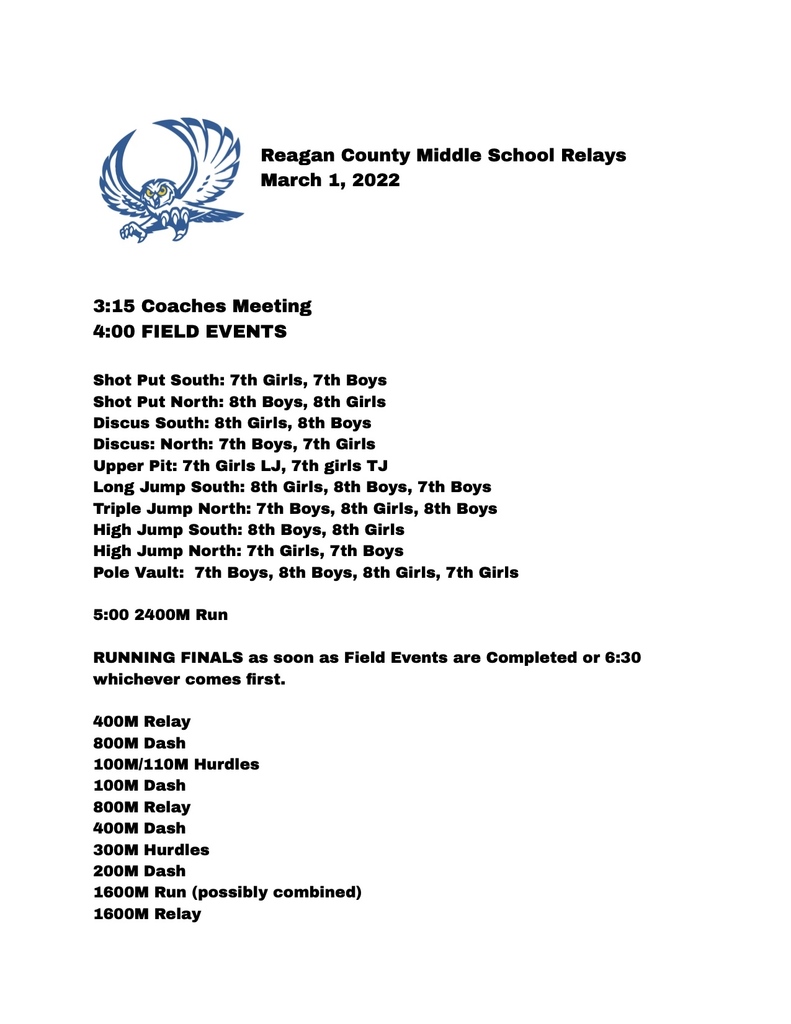 We will be live streaming the games this week. Every Step Lion Pride !

Thank you Crocket County CCSD School Board!